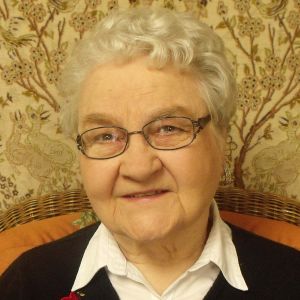 Sister Regina Mary Cratty
Born in Des Moines, IA in 1933, Sr. Regina Mary Cratty entered the Congregation of the Humility of Mary in 1951 and made her first profession in 1954.
Sr. Regina Mary graduated from Ottumwa Heights College in Ottumwa, IA and received her BA degree in elementary education from the former Marycrest College in Davenport, IA. She received her MA degree in religious education from the University of Detroit in Detroit, MI.
Sr. Regina Mary's ministry of teaching found her in Iowa at St. Anthony in Des Moines, Sacred Heart in West Des Moines, St. Mary Parish in Oskaloosa, Sacred Heart School in Davenport and Lourdes Memorial School in Bettendorf. She also taught in Montana at St. Matthew in Sidney and in Great Falls at St. Mary and St. Joseph. She was also coordinator of the House of Prayer in Davenport. Sr. Regina Mary currently lives at Humility of Mary Center in Davenport and is active in a ministry of prayer and witness.