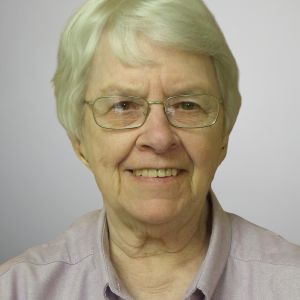 Sister Miriam Ehrhardt
Sr. Miriam Ehrhardt died on June 20, 2023. Myrna Francis Ehrhardt was born December 3, 1934 in Marshalltown, Iowa. She entered the congregation in 1953 and professed final vows in 1959 as Sister Miriam Thomas.
Sr. Miriam earned an associate's degree from Ottumwa Heights College, Ottumwa, Iowa. Her ministries were food service and dietetic. Throughout the 1960s, she traveled in the summers to Milwaukee, WI, and Boston, MA, completing workshops in different aspects of food services and food service management. Later, in the 1980s, she completed continuing education workshops through the Eastern Iowa Community College District at Clinton and Scott Community Colleges.
She worked in food service at Ottumwa Heights College and Motherhouse. She also worked in Illinois and was a school volunteer in Montana. She later returned to Ottumwa Heights as assistant plant coordinator and food service manager. In Davenport, she became food service manager and coordinator for Humility of Mary Center. She retired in 2005 and continued to live at Humility of Mary Center.